Down & Derby Pine Car Race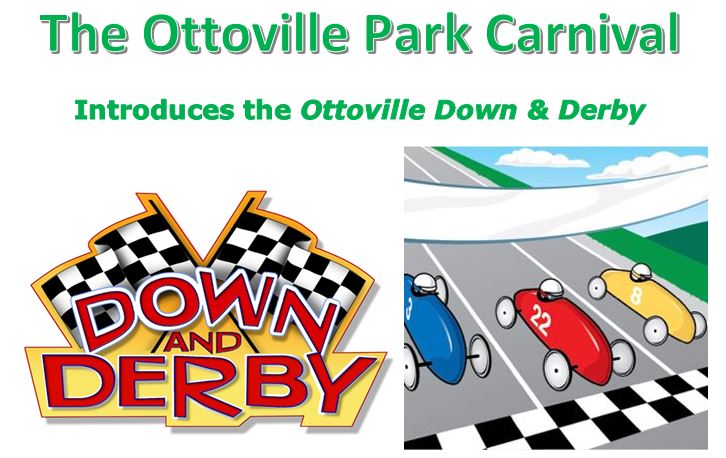 The Ottoville Down & Derby is a NO RULES race.
You can modify the Pine wood Car any way you want, As long as the car fits on the track and there is no chance the car will damage the track, it can run! Men, Women, Boys & Girls of all ages will compete together.
When: Saturday, September 2nd
Time: 11:00 am
Cost: $5 entry fee
Pre-registrations appreciated, but same day registrations will be accepted. Please fill out, and remit the registration form and payment below. Questions can be sent to t_heitmeyer@yahoo.com