We hope you are ready for all that we have in store for you at this year's 56th Ottoville Park Carnival. There is fun, food and entertainment for all ages. For a fully printable version of our promotional brochure with the additional details, please download here.
New this year are….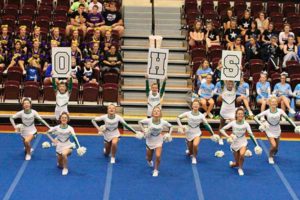 The all new Cheer competition will start off our event Saturday morning at 9:00 am in the Parish Gym! Event deadline is approaching so get your entries in now! Click on the image to be taken to the registration page for more information. Cost is $5 per guest for viewing.
In to BIG Trucks…well do we have something special for you once again! We are excited to bring back the Touch-a-Truck event to our exciting line up of events! Join us Sunday after the parade to see all types of trucks…for all the family to enjoy!
And….Let's not forget that we're bringing back by popular demand….The Wings Wars are back in Town! Join us Saturday afternoon from 12:00 pm to 4:00 pm and get your fill of some delicious Wings while enjoying the season opener for The Ohio State Buckeyes! Beer specials and wings….what more could you ask for?
E

njoy more inflatables by Ultra Sound Special
Events. Hours are from 12 pm to 8 pm Saturday, and 2 – 7 pm on Sunday.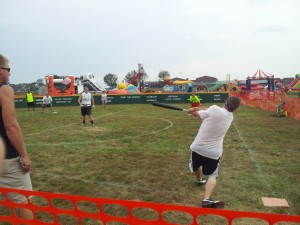 Join us for a 1 day wiffleball tournament starting on Sunday at 9:00 a.m. until finished. With a minimum of 10 teams, payouts will be $1000 for first place and $500 to the second place team. For more information, click on the image to be taken to the registration and information page.
And let's not forget about the incredible car crush events by Big Foot! Big Foot will be doing a car crush demonstration on Saturday and 2 times on Sunday. It will even be available for all to see up close and personal during our Touch-A-Truck Event!
….and many more fun things to do at this year's 56th Ottoville Park Carnival
Featuring Products by: