We hope you are ready for all that we have in store for you at this year's 59th Ottoville Park Carnival. There is fun, food and entertainment for all ages. For a fully printable version of our promotional brochure with the additional details, please download here.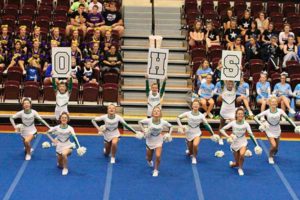 Back again this year, the Cheer competition will start off our event Saturday morning with 2 sessions. First at 10:00 am in the Parish Gym we'll start with the Tiny, Mini and Youth. Then at 2:00 pm we'll finish with the Junior High & High School teams. Event deadline is approaching fast (Aug 23rd), so get your entries in now! Click on the image to be taken to the registration page for more information. Cost is $5 per adult and $3 per child.
It was a BUMMER to not get the last 2 shows in the last time…so we've invited United FMX back to our event! Join us for 3 demonstrations with United FMX Motocross, high flying, breath taking stunts. All the way from Florida, United FMX will be showcasing their abilities with a show on Saturday at 5:30 and two performances on Sunday. One at 3:00 and another at 5:30. They will be available for pictures and autographs throughout out event.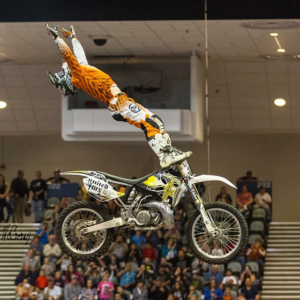 E

njoy more inflatables by Ultra Sound Special Events. Hours are from 12 pm to 8 pm Saturday, and 2 – 7 pm on Sunday.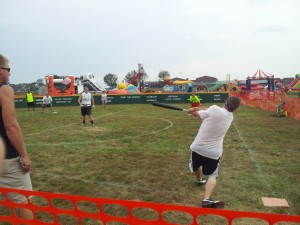 Always a hit….the 1 day wiffleball tournament will starting on Sunday at 9:00 a.m. until finished. With a maximum of 6 teams, with payouts for the top 2 teams. For more information, click on the image to be taken to the registration and information page.
And let's not forget about the big hit kickball tournament! Registrations need to be received by Wednesday September 1st, so get your teams formed and submitted. For a full list of the brackets and rules, head on over to the kickball event page.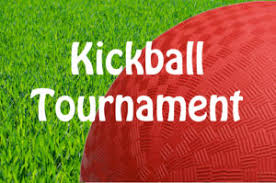 If that's not enough, then try your luck at the new Axe Cave located by the beer tent this year. Must be 14 years of age or older.
….and many more fun things to do at this year's 59th Ottoville Park Carnival!
Featuring Products by: