The 2022 Summer Program forms are now available. Forms have been sent home with students and must be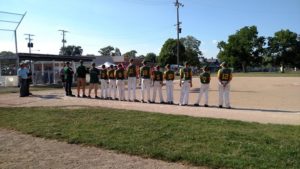 filled out and returned by March 5th. There is a $25 late fee charged per child for any form received after that date. Please address all checks payable to The Ottoville Park Board – do not send money to school or to Express Mart. Forms should be mailed or put into the drop box at the Municipal Building (library entrance). Absolutely no registrations will be accepted after March 21st.
All students who participate in the Summer program must: 1) register 2) pay the required fee (see registration form) and 3) parent/guardian must sign the registration form.
Please check out the eligibility requirements on the signup form found below by clicking on the Summer Program registration form link.
On the registration form provided below, please list the names, age, grade, and appropriate program you would like to have your child, or children participate in. Please fill in all information, sign, and return with registration fee. If applicable please mark shirt size. Your money will be refunded if your child chooses not to play before the season starts or before the T-shirts are ordered.
Thank You.
Ben Beaubien – Park Program Administrator
Troy Heitmeyer, Park Board President.
Any questions regarding park program please address them to Ben Beaubien at (C) 419-410-3071 or via email benbeaubien@yahoo.com
Please remember that all coaches are volunteers and are not paid. It is their time and dedication that has made our Summer Program a success!!!!!
October

2022

Mon
Tue
Wed
Thu
Fri
Sat
Sun